Amistad Grill - Carbon Steel Plancha Attachement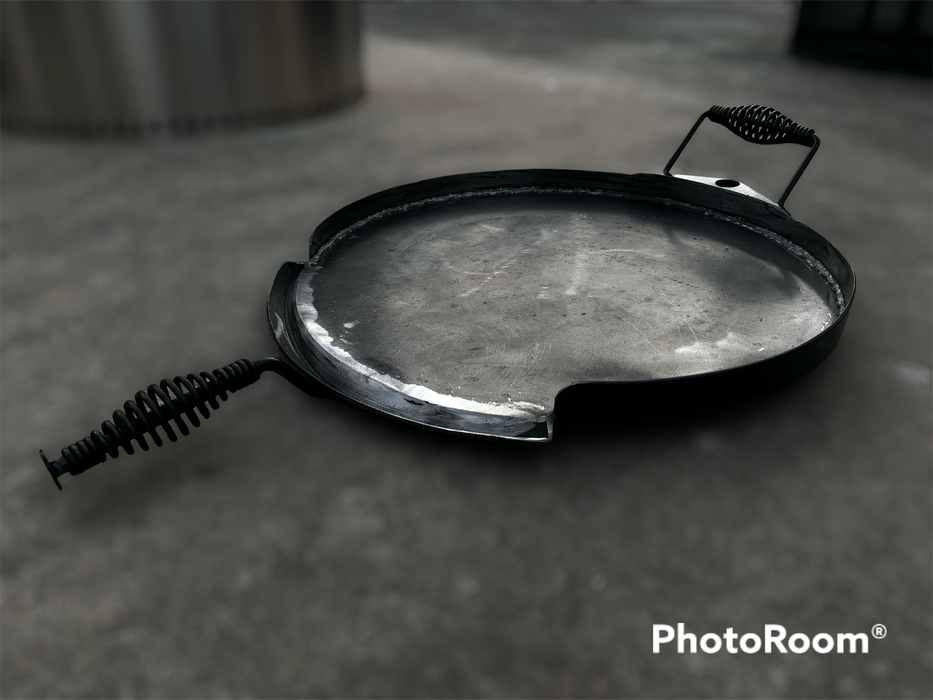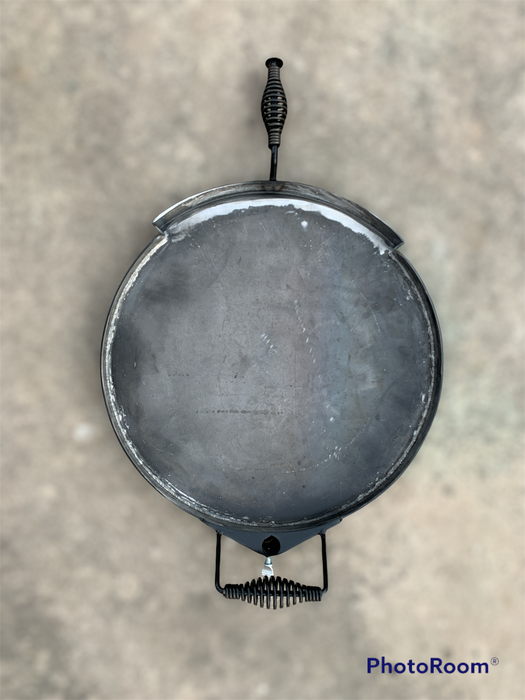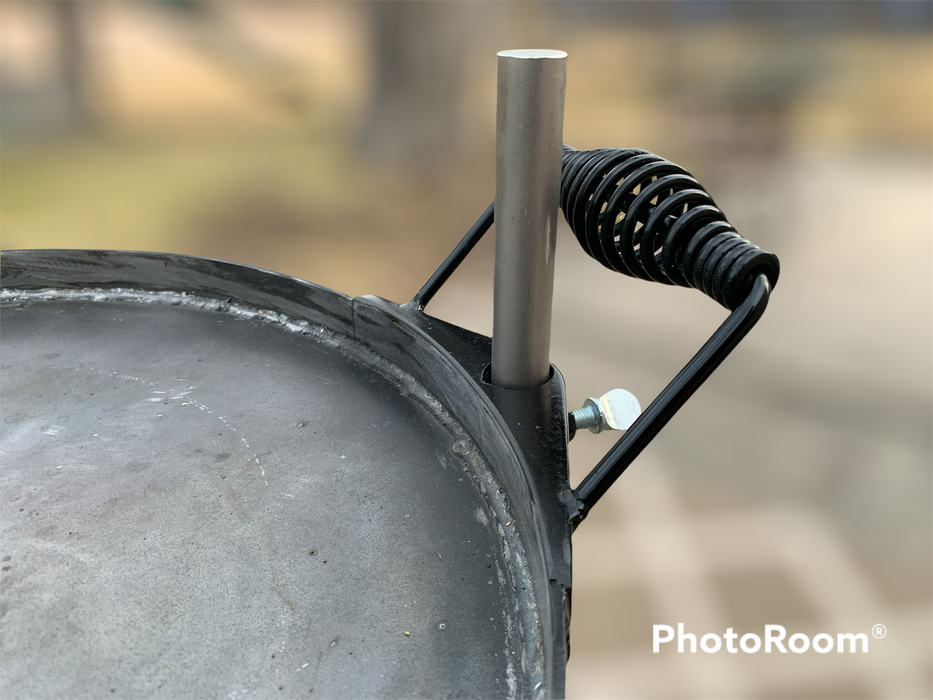 FREE SHIPPING
LIMITED STOCK
Turn your grill or fire pit into a short-order kitchen with this heavy-duty plancha.
AMISTAD GRILL CO. Carbon Steel Griddle is perfect for professional, home or camp use.
The heavy 12 gauge carbon steel maintains very low and very high temperatures, making the pan a highly effective and versatile cooking piece.
Fits most camp stoves, outdoor cooking pits
About Amistad grill co. plancha 
Takes high heat for best browning/searing
2 stay cool handles
Fits on any ¾" round post (post not included)
Swivels 360 to keep away from heat while cooking
12 gauge & 1/8" carbon steel heats quickly and retains heat for even cooking
Brutally tough for decades of cooking
Use on gas, electric, outdoor grills or open fire pits
Seasoned with oil for a natural, easy-release finish that improves with use
Easy care: hand wash, dry immediately, rub with cooking (linseed)  oil
After cooking,
clean with a stiff nylon brush and hot water.
soap is not recommended
harsh detergents should never be used.
Towel dry immediately and apply a light coating of oil to utensil while it is still warm.
Not recommended for induction cooktops.