CUSTOM MADE OPEN FIRE GRILL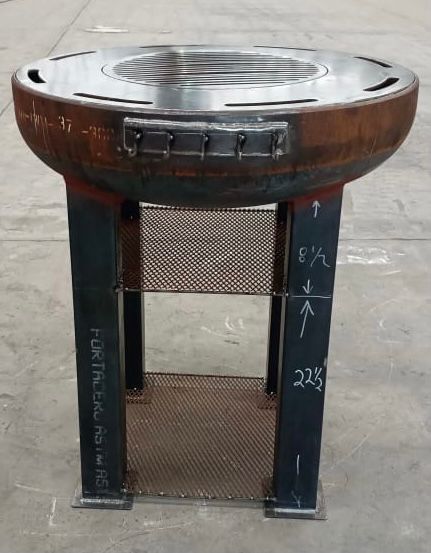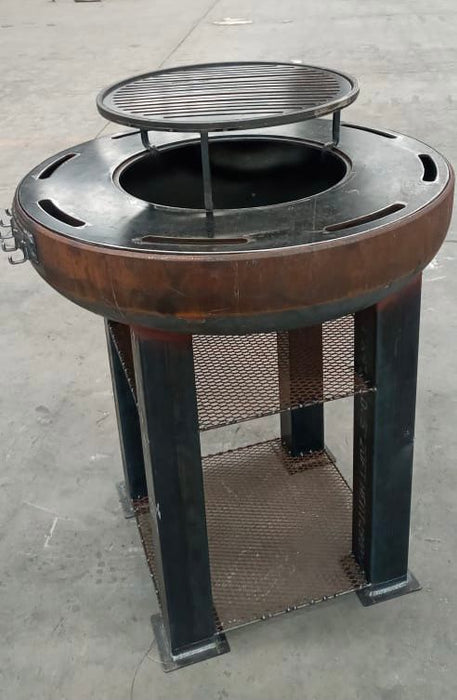 FREE SHIPPING
THIS OPEN FIRE GRILL WILL OUTLAST ANY OF THE COMPETITORS
36" diameter fire pit-style OPEN FIRE grill 
A new way of cooking and grilling outdoors, we used a HEAVY DUTY round 3/8" tank head to act as a fire bowl featuring a wide flat platter rim doubles as a high-efficiency cooking surface.   1/4" plancha with a center that can be elevated or used flat.
*PRODUCT INCLUDES SHOVEL/CHARCOAL PICKER AND SIDE REMOVABLE TABLE & CENTER GRILL BASE 
SHIPPING
This item ships freight. We will contact you with shipping information as soon as its ready for shipping. We will notify you if your zip code falls outside of our preferred freight carriers' regular delivery zone and may be subject to additional freight charges. Please email any questions regarding shipping.
PRODUCT DETAILS
226 Pounds
Like any outdoor product, maintenance is an important element in increasing the longevity and maintaining the beauty of the product. Please refer to your manual for specific care instructions.  PAINTED BLACK 
CARE
Low maintenance. Simply push leftover grit, oil, and food into the fire and wipe with a damp cloth.
Please review Owner's Manual for complete care instructions.