AMISTAD GRILL "ROCKET STOVE"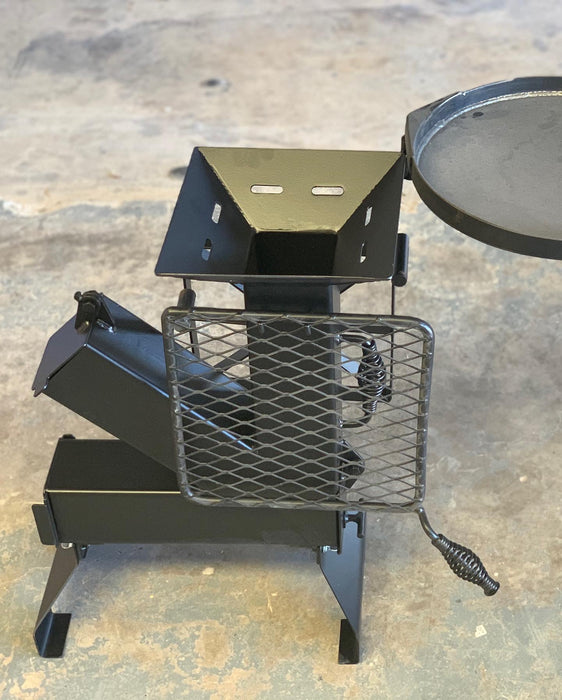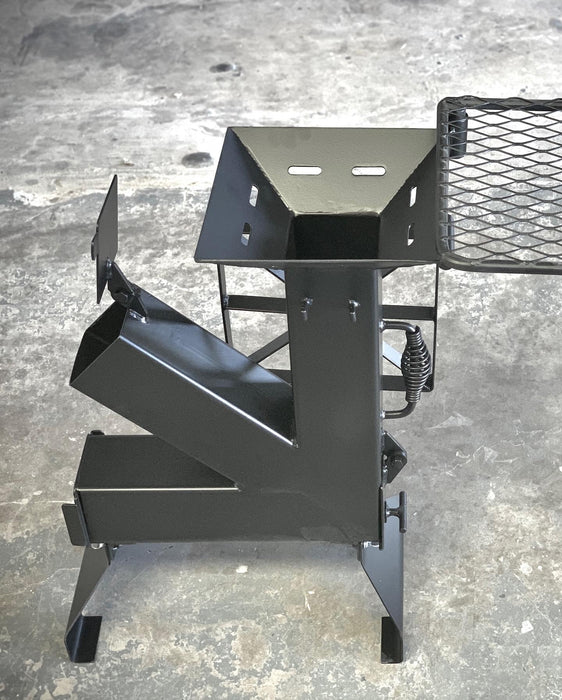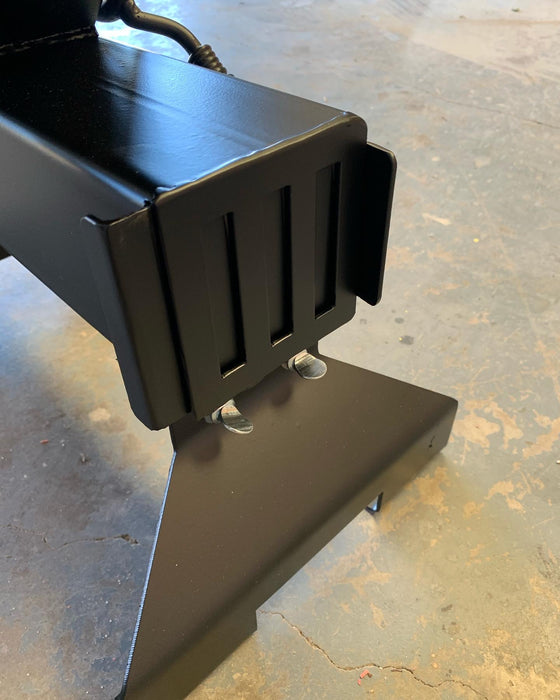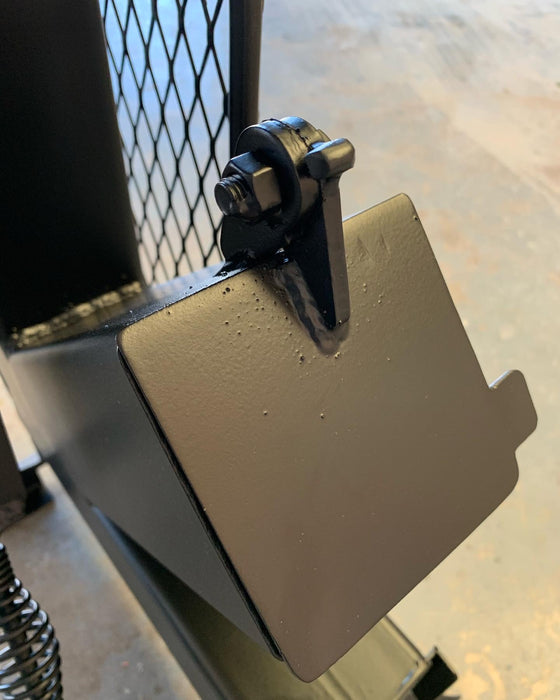 UNLIMITED PORTABILITY AND DURABILITY
FREE SHIPPING
Perfect and compact Grilling solution .
use on:
camping trips 
picnics 
beach 
tail gating 
and beyond.
Crafted by hand is built to last.
ALL ATTACHEMENTS swivel 360*
specifications
26" TOTAL HEIGHT
19" WIDTH w/legs.
weights 25 lbs
4x4 Sq Tube
GRIDDLE - 14" diameter
GRILL - 12x12 (144 sq inches)
CAST IRON BASE - 10 x 10
Ash removing Door
expanded Metal to Keep Ash from Clogging main Tube
* STOVE IS COATED IN LINSEED OIL AND REQUIRES PERIODIC MAINTENANCE.
WE HAVE TRIED COATING STOVE WITH DIFFERENT TYPES OF HEAT RESISTANT PAINT AND THE HIGH HEAT AREAS EXCEED THE PAINT TOLERANCE
boxed for shipping
*OFFER IS SUBJECT TO PRODUCT AVAILABILITY.