Authentic Mexican Molcajete, 7" DIAMETER - FREE SHIPPING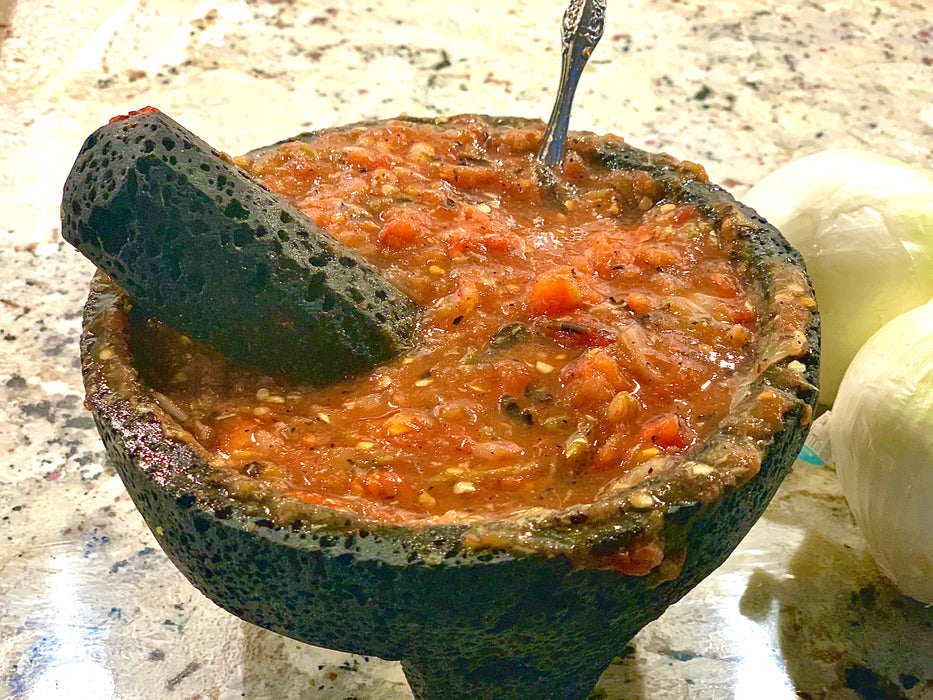 FREE SHIPPING
IN STOCK
About this item

• AUTHENTIC LAVA ROCK - This molcajete is made of authentinc lava rock in Puebla México. made by hand by mexican artisans.

• WHAT INCLUDES - It includes an 7 inches mortar with a pestle and a booklet with 10 salsa RECIPES and other plates made in molcajetes.
• HOW TO CURE YOUR MOLCAJETE - We have included a step by step guide about how to cure your molcajete like the mexican traditional way.

• MADE IN PUEBLA MEXICO - With your purchase you are supporting traditions of a community of mexican artisans. All our molcajetes are made in Mexico.

• MEASUREMENTS - Diameter 7 inches, height 4.25 inches, all measurements may vary a little, remember this is a handmade product.  it is heavy because it is made of out of lava stones.


THE PERFECT MASHER - Use your mortor to pulverize nuts, seeds, ginger root and garlic and make homemade salad dressing, sauces and condiments, such as fresh mustard, quacamole, pesto, salsa, chutneys and more. Widely used in pharmacies and apothecaries, your molcajete set will help you powder pills, for optimal ingestion.

NO MESS & EASY TO CLEAN - Rinse the morter and pestle in water immediately after use. Wash the set in warm water and use an abrasive dish sponge to remove stuck-on food.